Lansing's Dental Discussion
Posts for tag: smile makeover
By Holly Scott-Hetchler DDS
July 10, 2016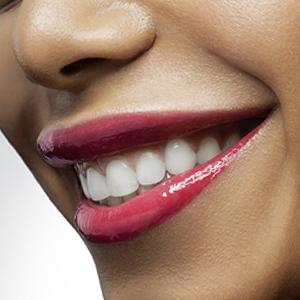 One of the most important aspects of social interaction is smiling, showing others we're confident and outgoing. Â Many people, though, are hesitant to use this important social skill because their teeth are unattractive.
But even the most unattractive teeth can be dramatically transformed through cosmetic dentistry. Here are 5 prominent ways we can restore beauty to your problem teeth.
Enamel shaping. Sometimes teeth can have an irregular shape that makes them stand out like a sore thumb. With this "sculpting" technique, we remove very small amounts of enamel, the outer protective layer of a tooth, which improves the tooth's overall shape without harming it.
Bonding. Recent developments in acrylics now make it easier to repair chipped, broken or decayed teeth with minimal preparation. The acrylic material can be molded to resemble a natural tooth and colored to precisely match its shade and that of neighboring teeth. It's then bonded to the tooth with a durability that can last through years of daily biting and chewing.
Veneers. These thin layers of dental porcelain are bonded to teeth to cover minor defects. Otherwise healthy teeth that are slightly chipped, stained or a bit out of alignment can get a more attractive "face" that's durable and lasting.
Crowns and Bridgework. Sometimes teeth are too heavily decayed or lost altogether to use bonding or veneers. With porcelain dental restorations that have a strong inner core and an outer life-like appearance, we can completely cover an individual damaged tooth with a custom-made crown or replace one or more missing teeth with fixed bridgework.
Dental Implants. Introduced over thirty years ago, implants are a popular tooth replacement choice. Â Its inner titanium post is surgically inserted into the jaw where bone cells grow and adhere to it to form a strong, lasting bond. Implants can be used for single teeth or as supports for fixed bridgework or removable dentures.
Regardless of your teeth's appearance problems, cosmetic dentistry has a solution. The first step is a comprehensive examination — from there we can advise you on the best options for turning your embarrassing smile into a more beautiful and confident one.
If you would like more information on the various techniques for smile transformation, please contact us or schedule an appointment for a consultation. You can also learn more about this topic by reading the Dear Doctor magazine article "Beautiful Smiles by Design."
By Holly Scott-Hetchler DDS
April 08, 2015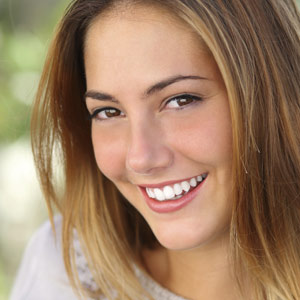 When you're posting a profile photo on LinkedIn, Facebook, Match.com and other social media sites, which shot is likely to make the best impression in terms of "likeability," "competence" and "influence"? One in which you're smiling and showing some teeth, for starters, according to PhotoFeeler.com, a crowdsourcing website that helps people evaluate their head shots. If something about your teeth is holding you back from parting your lips when you smile for the camera, here are some tried-and-true options for doing something about it!
Picture-Perfect Color, Shape and Alignment
Improving the color of your teeth may be as easy as getting regular professional cleanings, which are necessary for removal of calculus — dark-yellow hardened buildup of bacterial plaque — and can polish out superficial staining caused by certain beverages and foods.
Actually changing the color of your teeth entails whitening/bleaching. Professional whitening achieves the fastest results because it uses the highest concentration of peroxide solution and custom-fitted trays. In-home whitening kits take longer to work but are less expensive. Results last anywhere from six months to two years.
For permanent whitening results, consider veneers or crowns. In addition to changing tooth color, they can also alter tooth shape, hide wear and even minimize gaps between teeth. Veneers are affixed to the front of teeth, while crowns cover the entire tooth.
Teeth that are chipped, cracked or have noticeable areas of decay, can be restored with bonding, in which a composite resin material is applied that is colored to match your natural teeth.
You can straighten misaligned teeth and no one even has to know you're doing it. Barely visible and entirely invisible orthodontic appliances include clear braces, lingual braces (attached to the tongue-facing side of teeth) and clear aligners, which are removable for tooth brushing/flossing, cleaning the appliance, eating, and special occasions.
If you would like more information about enhancing your smile, please contact us or schedule an appointment for a consultation. You can also learn more about this topic by reading the Dear Doctor magazine article "Beautiful Smiles by Design."
By Holly Scott-Hetchler DDS
July 15, 2013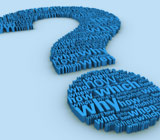 If your teeth are stained and discolored, misshapen or too small, porcelain veneers may be just the opportunity to treat yourself to a beautiful smile that can last for decades. They may be used to restore a single tooth that is broken or stained, or many teeth that are worn or discolored. If you have small teeth with gaps between them, veneers can close the spaces.
Porcelain laminate veneers are thin layers of dental restorative material that are bonded onto your teeth. With porcelain laminate veneers you can change a tooth's shape, size, and color. They require a minimal amount of tooth preparation (reduction of enamel on the original tooth) and are a great way to help you have a beautiful smile now and for decades to come.
They can last from seven to twenty years or more. Part of what determines their exact longevity is the health of your mouth. Gum tissues may deteriorate and the gum line may shrink back away from the roots of your teeth. So brushing, flossing, and other good dental habits are important in maintaining your investment in your smile.
Veneers don't require special treatment, and you can eat nearly anything with them. Keep in mind one precaution, however. Porcelain, like glass, can break with too much stress. This means that biting something that applies a strong twisting movement to your teeth may cause the veneers to shatter. If you grind your teeth at night you may need to wear a night guard to protect your veneers. It doesn't happen often, but if a veneer detaches it can usually be rebonded to the tooth.
Contact us today to schedule an appointment or to discuss your questions about porcelain veneers and see if they are right for you to enhance or change your smile. You can also learn more about veneers by reading the Dear Doctor magazine article "Porcelain Veneers: How long will your porcelain veneers last?"