Lansing's Dental Discussion
Posts for tag: dental injuries
By Holly Scott-Hetchler DDS
February 11, 2020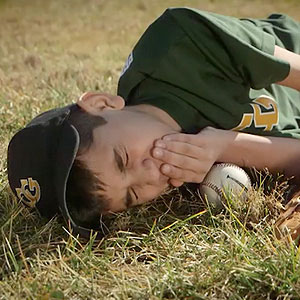 Even though teeth are resilient, they're not indestructible. An accidental collision involving the face could damage teeth, even knocking a tooth completely out of its socket.
At first, it might seem like the end of the line for that particular tooth. But it doesn't have to be—if you know what to do. But you'll have to act quickly: The longer the tooth is out of its socket, the less chance it will survive long-term.
Here are the steps you should take to save a knocked-out tooth.
Find the tooth. It's important that you locate the missing tooth quickly. When you do, don't handle it by the root end: It still contains delicate periodontal cells that are essential if the tooth is going to rejoin with the ligaments and bone. Use clean water to rinse off any dirt or debris.
Reinsert the tooth. Holding it by the crown and not the root, reinsert the tooth into its empty socket, hopefully within an hour (the faster the better). You want to make sure it's good and snug, so apply a little force when you do this. Place some clean gauze or cloth between the tooth and its opposite on the other jaw, then have the person bite down and hold it in place.
Get immediate dental care. It's preferable to find a dentist as soon as possible (if not, then the nearest emergency medical facility). The dentist will x-ray the tooth to make sure it's positioned properly, and may adjust it further if necessary. They may also splint the tooth to adjacent teeth to help stabilize it until it fully reattaches with the jaw.
Again, time is of the essence—the quicker you can perform the above steps, the better the tooth's chances. Any delay could jeopardize the tooth's ability to reattach, or it could shorten its lifespan.
You can also get guidance on treating a knocked-out tooth and other dental emergencies with a free mobile app developed by the International Association of Dental Traumatology (IADT). Just look in your Android or IOS app store for ToothSOS.
If you would like more information on what to do during a dental emergency, please contact us or schedule an appointment for a consultation. You can also learn more about this topic by reading the Dear Doctor magazine article "When a Tooth is Knocked Out."
By Holly Scott-Hetchler DDS
June 30, 2015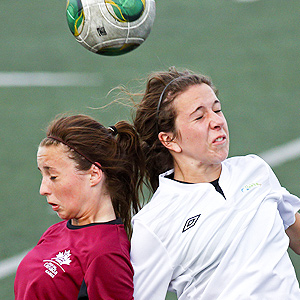 If you regularly participate in sports or other physical activity, you're at a higher risk for dental injuries. While chipped teeth are the most common result of these injuries, a few may result in more serious trauma — dislodged, cracked or knocked out teeth. In these cases, the core of the tooth — the pulp — and the root may have been damaged. Saving the tooth may require endodontic treatment and possibly the expertise of a specialist in the field, an endodontist.
Endodontics, from the Greek words for "within" and "tooth," is a specialty of dentistry that treats disease or damage affecting the inner parts of a tooth, particularly the pulp chamber, the root canals, and the root. While all dentists are trained in endodontic procedures, an endodontist has advanced training, experience and specialized equipment to address complex cases.
The type of endodontic treatment needed for an injured tooth will depend on the extent of damage. A mature, permanent tooth with pulp damage, for example, may require a root canal treatment. In this procedure the pulp chamber and root canals are thoroughly cleaned out, and then are filled with a special filling to prevent any future infection. Later the tooth should be crowned to permanently seal it. Although a general dentist may perform a root canal, more complex cases, such as a tooth with an extensive root canal network, may need to be performed by an endodontist using microscopic equipment.
A tooth that has undergone severe trauma, especially a knocked out tooth, will need extensive follow-up care by a general dentist and possibly an endodontist to improve its chances of long-term survival. Because of the severity, the tooth may lose viability and the body ultimately may begin to reject it. For this reason, the tooth should be monitored on a regular basis and may need further treatment from time to time, even up to five years after the injury.
One final word: if you participate in sports or exercise activity, you can significantly reduce your risk of dental injury with a mouthguard. There are various types, but the best protection is one custom designed to fit the specific contours of your mouth. We'll be glad to advise you further on how to protect your teeth from injury.
If you would like more information on dental injury prevention and treatment, please contact us or schedule an appointment for a consultation. You can also learn more about this topic by reading the Dear Doctor magazine article "Trauma & Nerve Damage to Teeth."
By Holly Scott-Hetchler DDS
November 25, 2013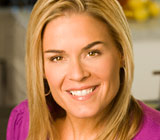 Cat Cora, philanthropist, author, chef, restaurateur and the first female chef on the Food Network's hit series Iron Chef America is a dynamo driven by a desire to change people's lives for the better. And she is no different when it comes to tackling her most challenging role: caring for the needs of her four active young sons. This includes monitoring the food they eat, their oral hygiene habits and protecting their teeth from injuries.
During an interview with Dear Doctor magazine, Cat describes a backyard accident in which one of her boys, Zoran, was accidentally knocked in the mouth by another child while jumping on the family's trampoline. While her son was not seriously injured, it did cause her to take proactive steps to avoid future injuries. She had her dentist make a custom-fitted mouthguard to protect his newly erupted adult teeth. He now wears the mouthguard while on the trampoline and when playing soccer.
If you and/or your children routinely participate in contact sports — boxing, football, hockey, lacrosse, soccer, water polo, rugby and basketball, for example — or other forms of vigorous physical activity, you too should consider getting a professionally made mouthguard. A properly fitted mouthguard can help prevent injuries to the jaws, lips and teeth. And unlike those cumbersome "boil and bite" mouthguards you can purchase at a drugstore, the ones we make will stay in place, making it easier for you to breathe and talk.
If you are still not convinced, consider these facts: According to the American Dental Association, an athlete is 60 times more likely to suffer harm to the teeth when not wearing a mouthguard. And the US Centers for Disease Control reports that sports-related dental injuries account for more than 600,000 visits to the emergency room each year. Furthermore, people who do not have a knocked out tooth properly reserved or replanted may face a lifetime cost of $10,000 to $20,000 per tooth, according to the National Youth Sports Foundation for Safety.
To learn more about mouthguards, continue reading the Dear Doctor magazine article "Mouthguards." Or if you are interested in obtaining a mouthguard for yourself and/or your child, contact us today to schedule an appointment. And to read the entire interview with Cat Cora, please see the article "Cat Cora."