Lansing's Dental Discussion
Posts for: August, 2015
By Holly Scott-Hetchler DDS
August 29, 2015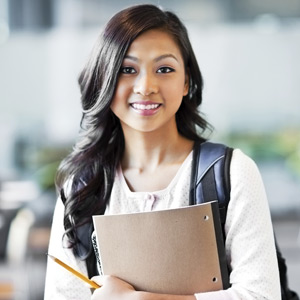 Many recent high school graduates will soon begin their first year in college, and for many it will be their first time living away from home. But with the excitement of new freedom, there's also the opportunity to make poor choices that could impact long-term health, especially teeth and gums.
Here, then, are 5 tips for keeping your teeth and gums healthy during the college years.
Watch what you eat and drink. At any stage of life, a nutritious, balanced diet low in sugar and high in fiber is vital to a healthy mouth. Snack moderately on fresh fruit, nuts or dairy foods, not sugary, processed products. Be sure also to drink plenty of water for hydration, not sodas or sports drinks whose high acid content can soften enamel and open the door to tooth decay.
Don't abuse alcohol or use tobacco. Consuming too much alcohol can do more than leave you momentarily impaired — it can cause dry mouth, which contributes to tooth decay and increases your risk of oral cancer. Any form of tobacco can raise your risk for disease, especially oral cancer; high levels of nicotine may also inhibit your gum's ability to fight infection, which increases your risk of periodontal (gum) disease.
Avoid oral piercings. Those tiny pieces of hardware attached to lips, tongue, gums or even through teeth may be all the rage, but they're a recipe for immediate and future mouth problems. Oral piercings can lead to chipped teeth, gum recession and a higher chance of dental disease.
Practice safe sex. Certain sexual behaviors can raise your risk of contracting human papilloma virus (HPV16) that in turn increases your risk of oral cancer. You can also develop genital herpes in the mouth, which although manageable won't go away.
Keep up your oral hygiene care. Taking care of your teeth and gums is a permanent, daily concern. Whatever your college schedule, be sure you're brushing once or twice a day and flossing once. And don't forget to visit us at least twice a year for a thorough cleaning (to get plaque you can't reach with daily hygiene) and a checkup to keep dental disease under control.
If you would like more information on oral health care for young adults, please contact us or schedule an appointment for a consultation.
By Holly Scott-Hetchler DDS
August 14, 2015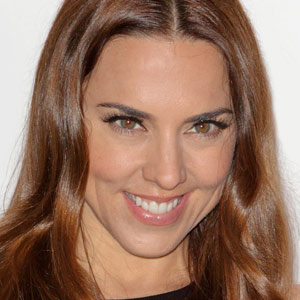 As a member of the best-selling pop group Spice Girls, Mel C (AKA Sporty Spice) enjoyed her share of musical superstardom. At the band's peak in the Nineties, the young singer's signature look featured baggy sweatpants, an assortment of tattoos, a nose stud and a gold-capped incisor, front and center in her mouth. Today, Melanie Chisholm is still singing — but now she's a mom, an amateur triathlete… and that gold tooth is just a memory. Not only that, her smile looks more evenly spaced and whiter than it did when she was referred to as the "tomboy" of the group.
What happened? In our view, it all boils down to changing tastes — plus a little bit of help from dental professionals. As the "wannabe" singer proves, there's no single standard when it comes to making your teeth look their best. Your own look is unique to you — and your smile can reflect that individuality.
For example, crowns (caps) are substantial coverings that may be placed on teeth when they are being restored. They are available in three types: gold, all-porcelain, or porcelain-fused-to-metal. The latter two are tooth-colored, while the gold is — well, shiny like gold bling. Which one is right for you? In many cases, it's your choice.
Likewise, dental veneers — wafer-thin shells that can correct cosmetic issues by covering the surface of your teeth — can be made in a variety of shades. Their hues may range from natural ivory to Hollywood white, and everything in between. What's the best color for you? Only you can say.
Some people opt for a "smile makeover" that uses small irregularities in the spacing and color of teeth to create a more "natural" look. Other folks want a perfectly even, brilliant white smile that dazzles the eye. Still others are looking to match or restore the smile they once had — perhaps even re-creating a signature gap between the teeth. As long as there are no other dental issues involved, the choice is yours.
So if you're unhappy with your smile — or if you feel it doesn't reflect the person you "wannabe" — why not talk to us about a smile makeover? Just call our office to schedule a consultation. You can learn more about this topic in the Dear Doctor magazine articles "Beautiful Smiles by Design" and "The Impact of a Smile Makeover."