Lansing's Dental Discussion
Posts for: June, 2015
By Holly Scott-Hetchler DDS
June 15, 2015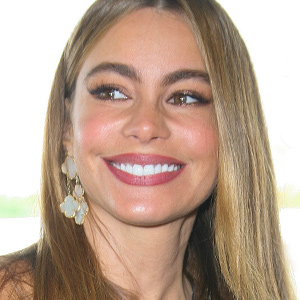 A woman as gorgeous and funny as Sofia Vergara surely planned to be a model and actress from the get-go, right? Wrong! Sofia's first career choice actually was to be… a dentist! That's right, the sexy star of TV's Modern Family actually was only two semesters shy of finishing a dental degree in her native Columbia when she traded dental school for the small screen. Still, dental health remains a top priority for the actress and her son, Manolo.
"I'm obsessed," she recently told People magazine. "My son thinks I'm crazy because I make him do a cleaning every three months. I try to bribe the dentist to make him to do it sooner!"
That's what we call a healthy obsession (teeth-cleaning, not bribery). And while coming in for a professional cleaning every three months may not be necessary for everyone, some people — especially those who are particularly susceptible to gum disease — may benefit from professional cleanings on a three-month schedule. In fact, there is no one-size-fits-all approach to having professional teeth cleanings — but everyone needs this beneficial procedure on a regular basis.
Even if you are meticulous about your daily oral hygiene routine at home, there are plenty of reasons for regular checkups. They include:
Dental exam. Oral health problems such as tooth decay and gum disease are much easier — and less expensive — to treat in the earliest stages. You may not have symptoms of either disease early on, but we can spot the warning signs and take appropriate preventive or restorative measures.
Oral cancer screening. Oral cancer is not just a concern of the middle aged and elderly — young adults can be affected as well (even those who do not smoke). The survival rate for this deadly disease goes up tremendously if it is detected quickly, and an oral cancer screening is part of every routine dental visit.
Professional teeth cleaning. Calcified (hardened) dental plaque (tartar or calculus) can build up near the gum line over time — even if you brush and floss every day. These deposits can irritate your gums and create favorable conditions for tooth decay. You can't remove tartar by flossing or brushing, but we can clear it away — and leave you with a bright, fresh-feeling smile!
So take a tip from Sofia Vergara, and don't skimp on professional cleanings and checkups. If you want to know how often you should come in for routine dental checkups, please contact us or schedule an appointment for a consultation. You can learn more in the Dear Doctor articles "Dental Hygiene Visit" and "Dental Cleanings Using Ultrasonic Scalers."
By Holly Scott-Hetchler DDS
June 07, 2015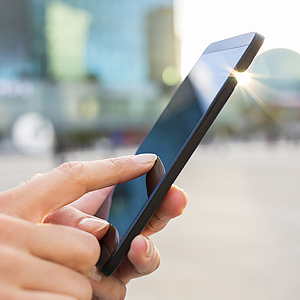 If you're the kind of person who can't do without a smart phone, you've probably heard the expression "There's an app for that!" These nifty little programs let you get directions, check the weather, watch stock prices… even optimize your sleep patterns and make high-pitched dog whistles. And shortly, you'll be able to check how well you've been brushing your teeth.
News reports have mentioned a soon-to-be-available toothbrush that will interface with an app on your smart phone. The brush has sensors that record how much time you spend brushing, whether you reach all parts of your mouth, and whether you brush correctly (with up and down motions, not just side to side). It charts your oral hygiene habits, scores your brushing technique — and, if you allow it, shares information about how well (or poorly) you're doing with your family, friends… even your dentist.
So do you need to run out and buy one of these gizmos as soon as they're available? Of course not! However, anything that encourages you to take better care of your oral hygiene can't hurt. A wise dentist once said: The important thing is not the brush, but the hand that holds it.
If you're a "gadget person," you may be intrigued by the device's high-tech design, and the fact that it interfaces with your phone. Plus, maybe the idea of compiling (and sharing) your brushing record has a certain appeal. On the other hand, you might prefer a sleek, light electric brush that doesn't keep track of your movements. Or maybe the simplest brush of all — a manual one, with soft bristles and a comfortable handle — works best for you.
The most important thing is that you regularly practice good oral hygiene: Brush twice a day, for two minutes each time, and floss once a day. Use whichever brush is best for you, and be sure to change it every three months, or when the bristles get stiff. Stay away from sugary snacks between meals (they contribute to decay by keeping your teeth bathed in acidic byproducts). Don't use tobacco in any form, or chew on things that don't belong in your mouth. And remember to come in for regular exams and professional cleanings. If an app helps you do these things — we're all for it.
If you would like to learn more about maintaining good oral hygiene, please contact us or schedule an appointment for a consultation. For more information, see the Dear Doctor magazine article "Top 10 Oral Health Tips For Children."