Lansing's Dental Discussion
Posts for: September, 2013
By Holly Scott-Hetchler DDS
September 23, 2013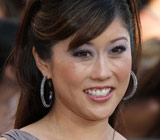 When Olympic figure skater Kristi Yamaguchi wanted to help her kids develop good oral health habits, the gold-medal-winner made good use of a family connection: Her father Jim Yamaguchi is a practicing dentist in the San Francisco Bay area who treats her entire brood. As she said in a recent interview, when she suspects the kids may be spending a little less effort on oral hygiene than they should, she playfully admonishes them: "You've got to brush your teeth better than that. Papa-san is going to know!"
Not all kids are lucky enough to have a grandpa who's a dentist — but every child can learn how to help take care of his or her oral health with age-appropriate techniques, plus plenty of parental guidance and encouragement. What's the best way to help your kids develop good oral hygiene routines? We're glad you asked!
Through babyhood and the toddler years, parents have the main responsibility for keeping kids' teeth clean. But as they begin to put away pacifiers and cease sucking thumbs — around ages 2 to 4 — children can also begin to help with their own oral hygiene routine. By then, kids will probably be used to the feel of gentle brushing, and may be eager to try it themselves.
A soft-bristled brush with a pea-sized dab of toothpaste is all they need to get started… along with a good dose of parental patience. Show them how to wiggle the brush back and forth from the gum line, and all around the upper and lower teeth, both in front and in back. At first, they will probably need plenty of help. But after the age of 6 or so, as their manual dexterity increases, so will their ability to get the job done.
You'll still have to check their work periodically — but you can also teach them how to do it on their own: Have your child run his or her tongue over the tooth surfaces. If they feel smooth and silky, they're probably clean too. If not… try, try again. This test is a good guideline to brushing effectiveness — but if you want to know for sure, use a temporary dye called a disclosing tablet (available at many drugstores) to reveal unseen buildups of plaque bacteria.
What else can you do to give your children the best chance at keeping a healthy mouth and sparkly teeth? Set a positive example! Make sure you (and your kids) eat a healthy diet, get moderate exercise, limit between-meal treats — and visit the dentist regularly. The encouragement you'll get after having a good dental checkup will make you feel like a gold medalist — even if the praise isn't coming from grandpa.
If you would like more information on how to help your child develop good oral health habits, please contact us or schedule an appointment for a consultation. You can also learn more about this topic by reading the Dear Doctor magazine articles "Dentistry & Oral Health For Children" and "How to Help Your Child Develop the Best Habits for Oral Health."
By Holly Scott-Hetchler DDS
September 13, 2013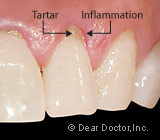 While periodontal disease can take on a variety of forms, most are caused by a thin layer of bacterial plaque called biofilm. This layer of plaque will form every 8-12 hours and sticks like glue to your teeth near the gum line. With time, tartar formation occurs at and below the gum line.
If left unchecked, biofilm can give rise to a very unhealthy progression. It first triggers an infection that leads to painful inflammation, progressive bone loss and the gum tissue losing attachment with a tooth. Void spaces (or pockets) form where the gum and bone tissue once adhered; infectious plaque and tartar moves into these pockets and advances deeper to the root. Overcome by disease, the tooth is in danger of being lost.
It's imperative then to remove as much of this entrenched plaque and tartar as possible. Renewed oral hygiene is not enough — removing plaque and tartar from the root surfaces requires a treatment known as root planing.
Root planing is a meticulous, labor-intensive process. We first clear away larger portions of plaque around the teeth and gums with hand instruments or an ultrasonic device and then flush out the pockets with water. After administering a local anesthetic for pain, we would then turn to a number of small hand instruments known as curettes to probe and scrape away as much remaining plaque below the gum line as we can get to.
Root planing requires experience and a good sense of touch to work in areas that can't be clearly seen. Observing the gum line, though, can give us a good indication of progress as these tissues will actually change color once the biofilm and tartar deposits have been removed.
Being so deeply entrenched, not all the deposits might be removed during one session. However, as plaque and tartar are removed, the gum tissues will begin to heal and become less inflamed. This will make it easier to remove plaque in subsequent sessions.
Root planing takes time, but the effort is well worth it. In the short term you'll notice less inflammation and pain around your teeth and gums. In the long-term, it just may save your teeth.
If you would like more information on root planing and periodontal disease, please contact us or schedule an appointment for a consultation. You can also learn more about this topic by reading the Dear Doctor magazine article "Root Planing."